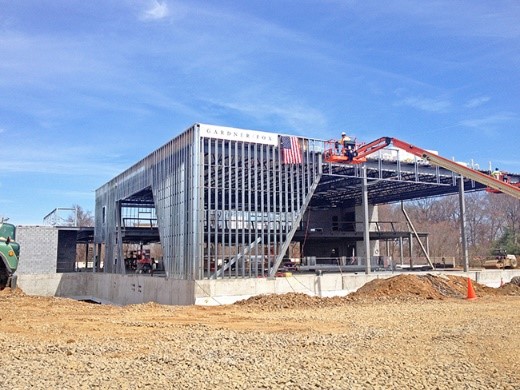 Exterior Cold-Formed Metal Framing
Capital Interior Contractors has extensive experience in metal framing, including straight, curved, and decorative framing.  Capital offers cost-effective materials with talented field workers installing the metal framing. This has allowed us to complete many remarkable and sustainable buildings in Central Virginia. Major projects include Virginia Commonwealth University of Allied Health; University of Virginia Chemistry Building; Fort Lee and Sentra Surgery Center.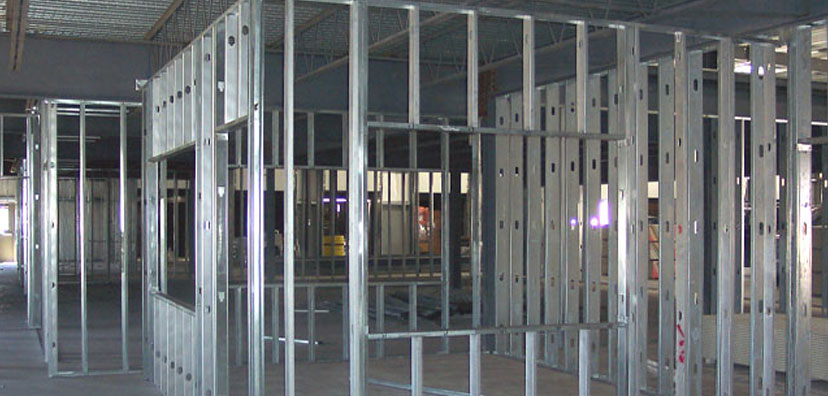 Interior Non-Structural Metal Framing
Capital Interior Contractors offers Interior Non-Structural Metal-Framing that is a durable choice for establishing wall partitions. This metal framing is dependable as it is non-combustible, it does not shrink, warp or decompose. It can shape itself to any form with the ease of installation. All qualities every client wants when building a lasting, high-quality project.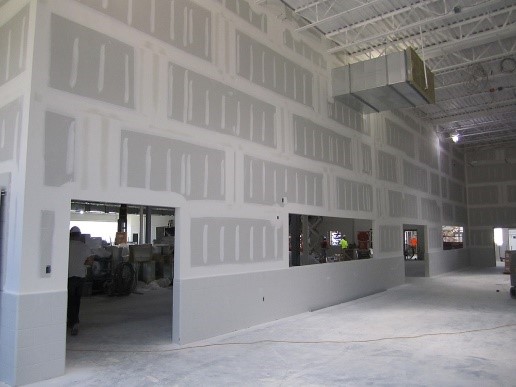 Gypsum Board Installation and Finishing
Capital Interior Contractors precision in the installation and finishing phase leads to clean, sleek completed interior spaces. Our team of certified, skilled specialists work together from start to finish no matter the complexity of the project. Our materials, skill, and equipment together generate a cost-effective and sustainable final product we take pride in.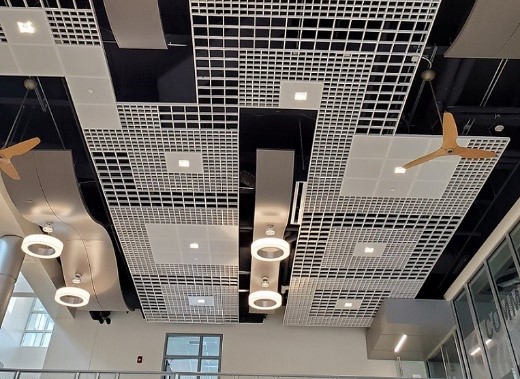 Metal and Acoustical Ceilings
With our decades of experience in Metal and Acoustical Ceilings, Capital Interior Contractors has provided added value, perspective, and design to client's visions in all featured projects. Notable projects include Richmond International Airport; Topgolf; Virginia Military Institute Corps Physical Training Facility and Capital One West Creek Complex.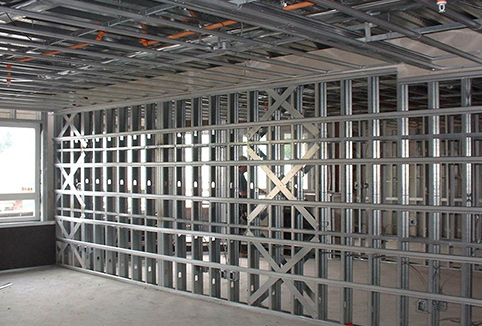 Structural Load Bearing Framing
Capital Interior Contractors offers years of expertise in the structural load bearing framing market. We are highly proficient with slab to slab, bypass as well as load bearing framing. We pride ourselves in speed and quality of assemblies and are capable of most any size project. We can penalize and prefabricate multiple types of wall and truss assemblies. We partner on the front end of project to assist in engineering, design and construct-ability. All of this allows the client to save money and time on their project.